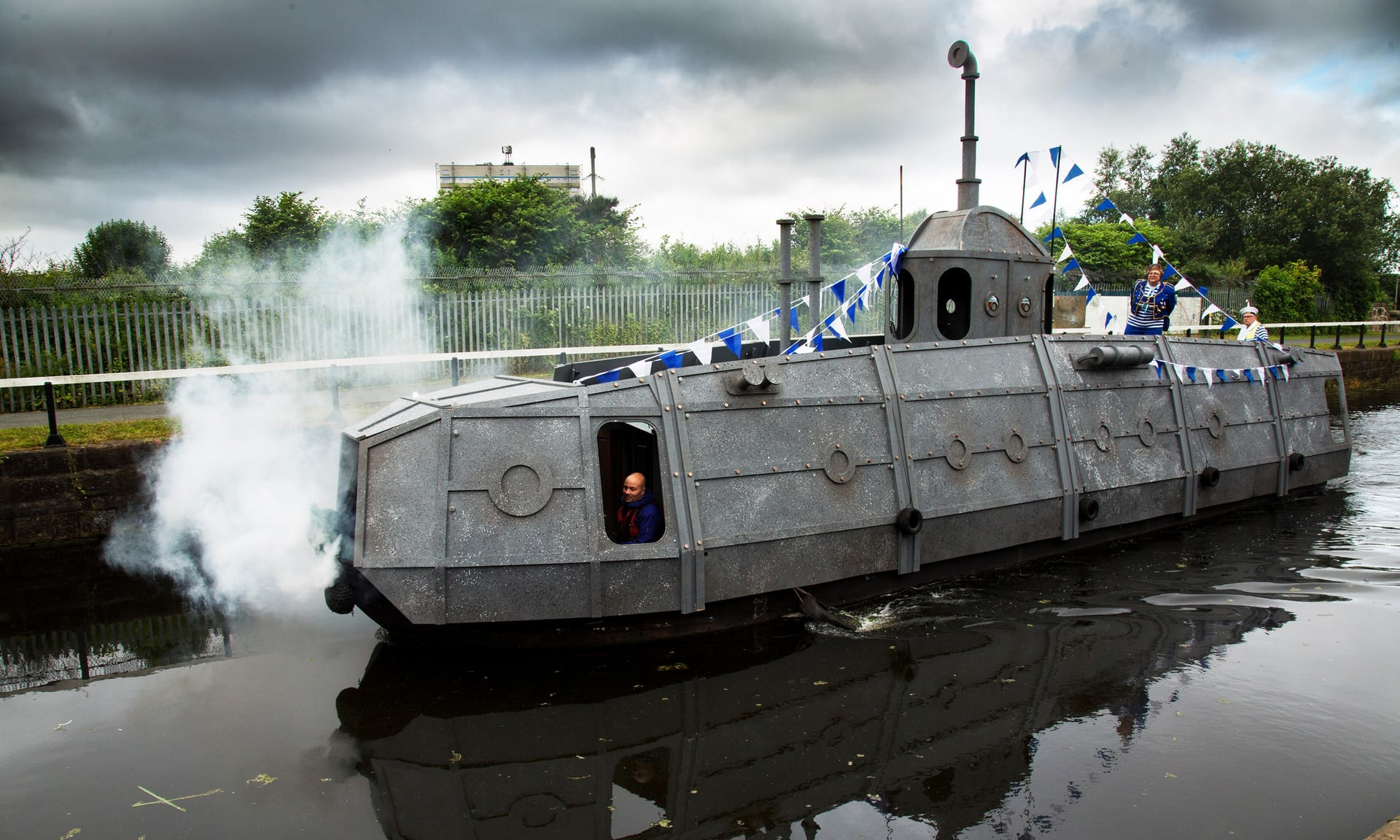 Submarine Time Machine
A sight specific performance that took place along the Forth and Clyde Canal in Glasgow, Submarine Time Machine was a celebration of the history and culture of the canal and its people and was created by
National Theatre of Scotland
.
The story is told through a dozen or so site-specific episodes of story and song, one of which was a magical submarine floating on the canal. I created the video to transform the windows of the submarine to allow the audience to travel through time!
It was a real challenge to coordinate 6 different window views in 3 dimensions for a continuous 10 minute experience that traveled to a dozen locations in the canal's past, present and future. 
The experience was captured in 360º by the excellent
Seth Hardwick
.
Directed by 
Simon Sharkey
Set Design by 
Robin Peoples
Sound Design by
Ross Brown
Video Design by
Jamie Macdonald
Captain Smith 
Alan McHugh